Custom online forms
TurboFormZ features?
See how TurboFormZ will make you more productive!
Customize your forms, create and share reports, set up notification emails, and monitor your form's performance using a single tool.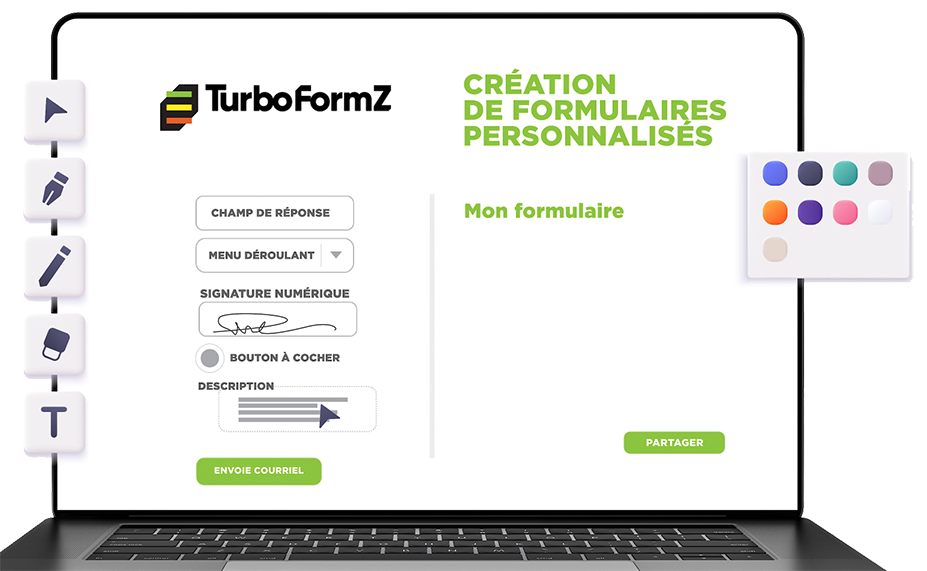 Simple form builder
Easily and quickly create your forms with our drag and drop tool.
Several types of fields available with validation
Change questions or required fields as often as you like.
Create forms and questionnaires in English and French.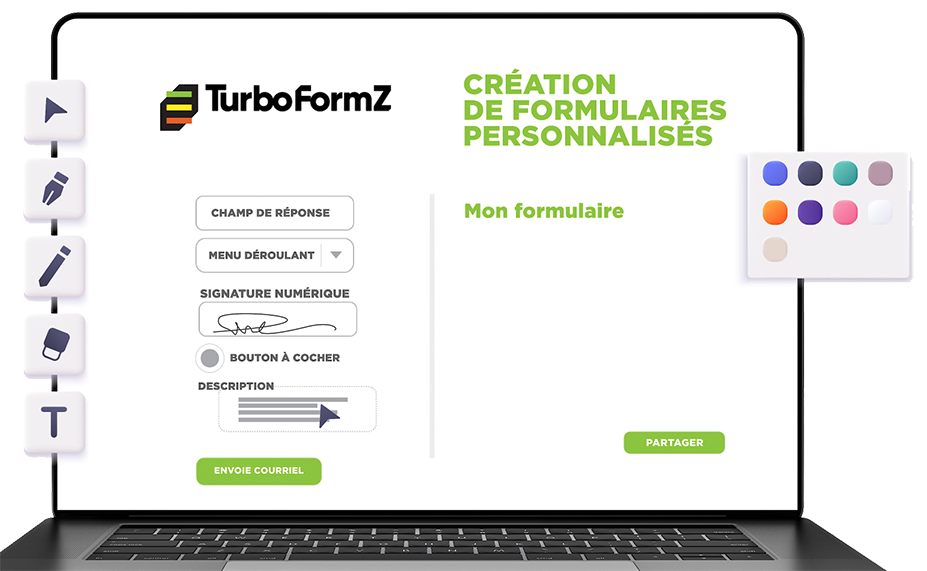 Flexible and customizable forms
Adapt the appearance of the forms to your image.
Include a logo, numbering, signatures.
Work or view your forms on the go on a computer, tablet or cell phone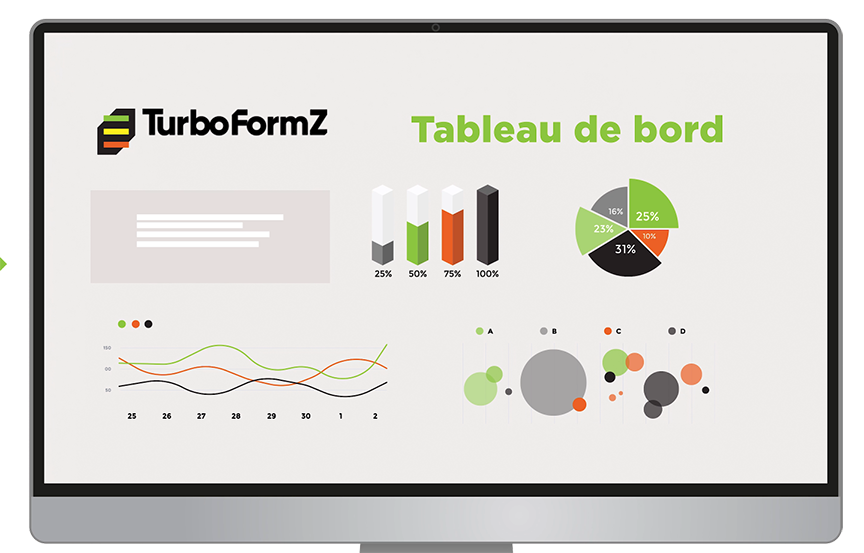 Collect, analyze and share your data
View completed form reports in real time.
Export form data to Excel or PDF.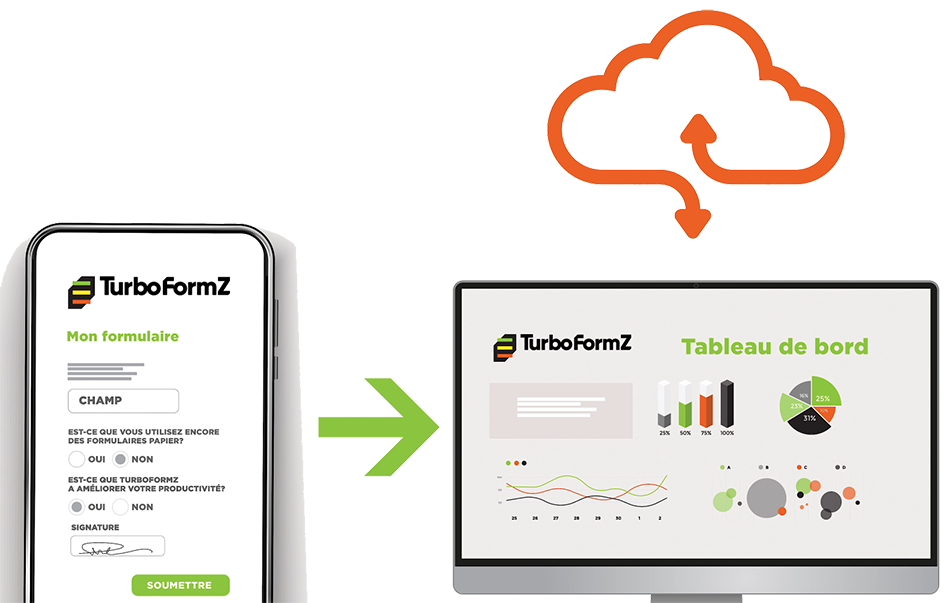 Add features in a snap
Schedule a form to automatically open at a specific time.
Program questions or required fields.
Send documents and automatic notifications by email.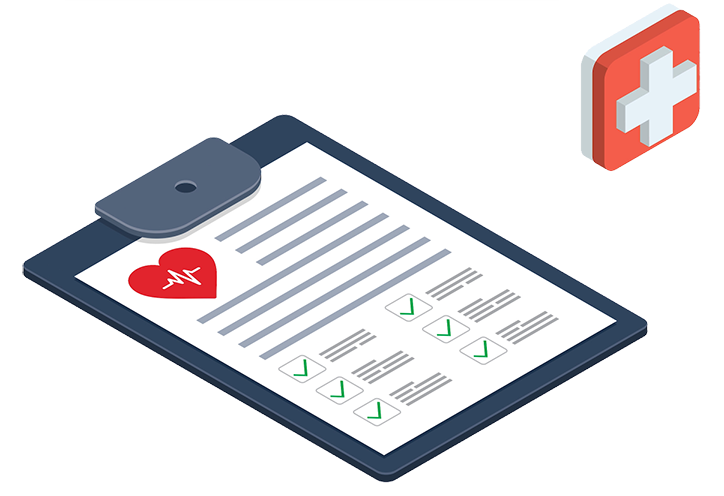 Meet your industry standards
Integrate a form into your Mobile-Punch time and project manager.
Create forms to certify your company's compliance with certain obligations in your industry (CNESST, labor standards, tax, COVID, etc.)
See how TurboFormZ
will make you more productive!
No programming fees, pay only for the number of forms you need.
Say Goodbye to Bulky, Hard-to-Organize Paper Forms
Increase your productivity now! Your employees will be delighted with the ease with which they can find their work tools in TurboFormZ. Go green and get organized…without paper!