Many safety reports and control forms are still done on paper, with no way to quickly change them. TurboFormZ's digital safety report form is a better alternative for Canadian companies! To save you time during your inspections, we offer all companies an online digital safety report form.

Why Is TurboFormZ's Checklist Form the Best Tool for Your Business?
Whether you need a checklist form for safety inspections in a factory, equipment or vehicle and work orders, health and safety surveys, or Gemba-Walk forms, we have the solution for you.
In fact, in 2020, following the lockdown of Quebec during the first wave of COVID, we have developed health forms that comply with the requirements of the CNESST and the INSPQ.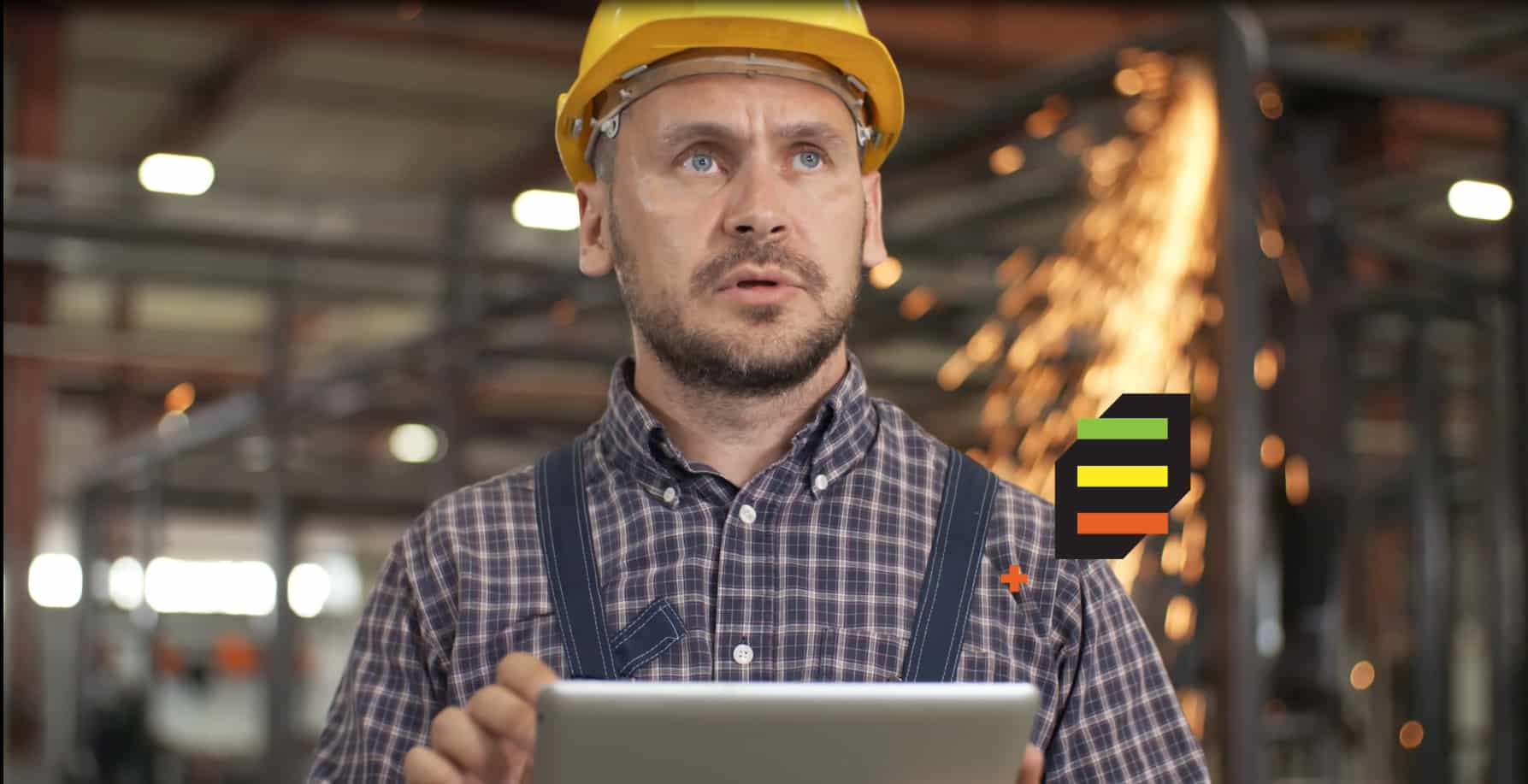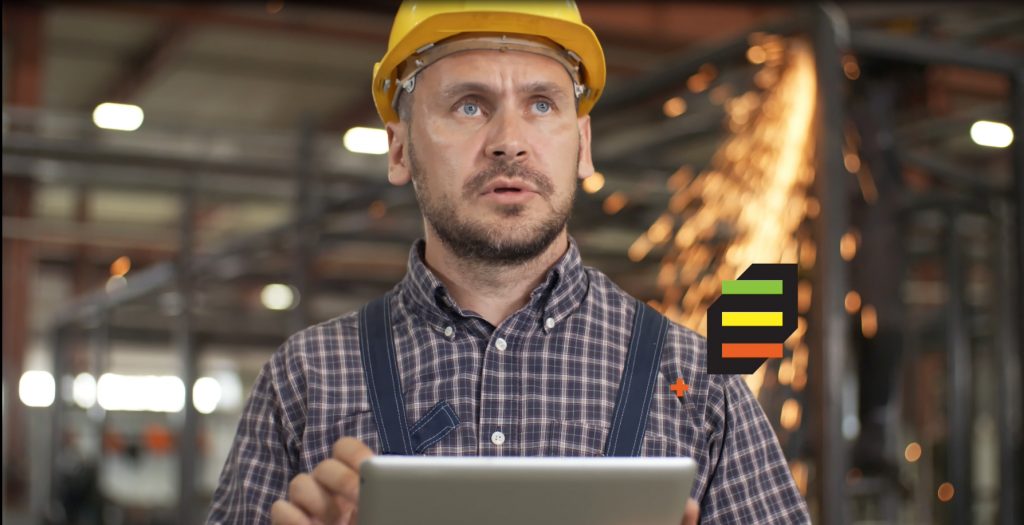 Following the growing demand from our loyal customers for the development of new forms, we created TurboFormZ. The first fully customizable form and questionnaire generator developed in Quebec.
What Are the Benefits of Using
TurboFormZ's Checklist Tool?
Our checklist form offers a variety of benefits for everyone in your company. Whether you are an employee filling out the form or an administrative officer verifying the form requirements or even creating the entire form, TurboFormZ's tool is for you.
Easy to Use
First of all, our checklist form is very simple to use. We designed it with accessibility and ease of use in mind. The design is very simple and all you have to do is drag and drop the elements you need on our online platform every time you need to create a new form.
Whether you need to create an application form, or want to make sure your employees are aware of your company's policies, or need tracking or professional reporting forms, you can do it all and more with TurboFormZ's checklist form tool.
Saves Times
Since everything is digital, not only can you save time when creating your checklist form, but your employees can also fill them out in just a few clicks. You will receive the completed forms in real time. No need to wait for your employees to fill them out and bring them back to you.
This will save everyone time in the long run. Even when it comes to sorting forms. Since they're all stored online, all you have to do is perform a simple search when you're looking for something specific and you're done.
Saves Money
When you use TurboFormZ's checklist tool, you won't need paper, ink or even stamps to send the unsigned form to your clients. You'll quickly see how changing your method can make a difference when it comes to money.
Plus, we offer affordable plans no matter how big or small your business is. You don't have to pay every time you want to use our service. We've adopted a Software as a Service (SaaS) format which means that for a monthly fee, you and anyone else in your company can use our services indefinitely. It's easier for all parties involved.
It Will Help You Standardize Your Data
One of the key features of the TurboFormZ tool is that it allows you to standardize your data. Since you can customize your forms during the creation process, you can also ensure that all forms are designed consistently so that they become standard in your organization.
There's nothing worse than searching for something or filling out multiple forms that don't look the same. TurboFormZ solves this problem with a standardized design that allows you to be more efficient overall.
It Will Free Up Your Employees
Since your employees don't have to fill out a form using pen and paper, but modern tools they are familiar with, they will save time and will be able to focus on other tasks more quickly.
Plus, with such a simple design, it's easy for them to avoid mistakes since everything is done digitally. They can also report forms if they notice something wrong with the title or content.
Allow You to Better Organize Your Documents
Forms with better design and consistency make the organizational part easier. Once the form is completed, it needs to be sorted. Fortunately, beacause of TuboFormZ, it is very easy to create folders for specific departments, with a title or a notice. This makes it easy to find your documents, no matter who is looking for them.
Customizable
From the title to the name of the project, from the notice to the institution to which it is addressed, from the form instructions to the signature, you can customize your form as you wish. Simply use our online drag-and-drop platform when creating a new checklist. You can also customize it to your current filing requirements. 
In addition, it is also possible to separate checklists. Let's say you want your marketing department to fill out one form and your sales department to fill out another. After exporting the forms in PDF format, you can send it to a specific group of people, either with our online application or with your favorite messaging application.
Safe
Our online platform is highly secure and you can rest assured that your information will remain confidential and only you will have access to it. Your confidential data will remain out of reach for anyone who does not have access to the platform. 
Original documents will always be on the cloud, and whether you're onsite or thousands of miles away, you'll always have access to the original documents created by your team.
Easy to Get Help
If you get stuck creating a form, you can count on our Canadian team of representatives and our customer service to help you. 
If you have any questions during the creation of your form, you can call our technical support team who will be happy to help you. It's free!
Ready to get started with TurboFormZ digital checklist form?
Call us or click start to get started.
Learn More About Checklist Forms
Can Forms be Filled Even If There Is No Cellular Network?
For now, you must have access to a cellular or Wi-Fi network to fill out or create forms. Eventually, we will be able to offer an offline solution, but for now, we must rely on a secure Internet connection.
Can TurboFormZ's Checklist Form be Used as a Workplace Inspection Tool?
Absolutely! TurboFormZ's checklist form can be used for any type of survey, quiz, or checklist you want to create. It can be used for field checks, head office follow-ups or public policy. The possibilities are endless and depend entirely on you and your company. 
Anyone can use it, from commercial facility operators to healthcare workers. Whatever your field, you should have a form tool to make your job easier.
What Is a Checklist and What Is It Used For?
A checklist is a tool that helps compensate for the limitations of human memory and attention when performing a task. It ensures that tasks are completed consistently and completely. An example of a basic task manager would be the "to-do list." A more advanced checklist might include a calendar, which breaks down tasks by time of day, title or other criteria. La documentation de la tâche et les vérificateurs par rapport à la documentation sont des tâches clés de la check-list.
Checklists have been used in health care practice to ensure that clinical practices follow established guidelines. 
The World Health Organization's surgical safety checklist is a good example. It has been shown to improve patient safety and have no impact on patient outcomes in a cohort of hospitals in Ontario, Canada.
A meta-analysis conducted after its introduction showed that the care checklist reduced mortality by 23% and all-complication rates by 40%. Higher quality studies are needed to confirm these results. However, the health care checklist has not been as successful in many cases and its transferability has been questioned.
A study in the United Kingdom found that a checklist used to assess elderly patients admitted to the hospital was effective in highlighting gaps in frailty assessment, but that further research is needed to understand whether checklists can be integrated into complex multidisciplinary systems of care.
What Are the Different Types of Checklists?
Action list for standard procedures, in which the steps are described in detail
Standard operating procedures (SOPs) are action lists for standard procedures. They are typically used to ensure that no important steps are missed or that the preferred sequence of operations is followed
Project management lists, which specify who is responsible for each part of a series of projects
A troubleshooting checklist, which may include several diagnostic paths or a series of procedures for responding to an emergency, can be used to help diagnose and resolve problems
Checklists to increase objective thinking and reduce emotional influences
To-do lists over a period of time
A checklist can be used to identify a process or action, after being performed, then checked off as completed and the next item is identified, which is known as the read and execute process.
It is also possible to perform the tasks and check the checklist to make sure nothing has been forgotten (the "do and confirm" process). In this case, the status of the tasks must be remembered until they are checked off, which can lead to more errors.
Do You Have Other Forms to Create for Your Business?
TurboFormZ specializes in customizable forms for businesses of all kinds. Whether it's for equipment or vehicle inspections, Gemba-Walk or checklists, increase your productivity with our custom forms!